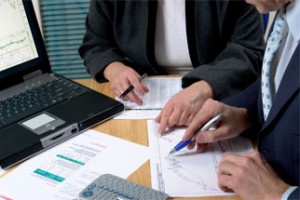 The assessments that BottomLine Solutions provides are a great way to locate issues within your facility. Our consultant travels to your facility, and over a two to three day period, meets with all of your facilities' key staff members. Our consultant will analyze your facilities' processes from admission to discharge.
Meetings will be set up with Admissions, Social Services, the MDS Coordinator, Nursing, Therapy, and of course, the Business Office. After thorough analysis, we will provide you with our completed assessment which includes valuable recommendations, as well as a complete A/R Aging Review, that consists of snapshots of all open accounts and proposals on how to collect outstanding revenue; additionally we will suggest methods for improving the systems and procedures that are currently in place.
We can also aid in implementing new processes, or cleaning up existing ones, all ensuring that your facility is operating effectively, and your cash flow is maximized.
Our goal is to completely and effectively evaluate the procedures and communications between the various departments and how they have a financial impact on your facility.
Address: 1749 NE 10th Terrace, # 4
Cape Coral, FL 33909
Our Toll Free Number: 855-226-9328
Email: Diane@BottomLineSolutions.org